One Day Music Director Workshop
Sunday, July 14, 2019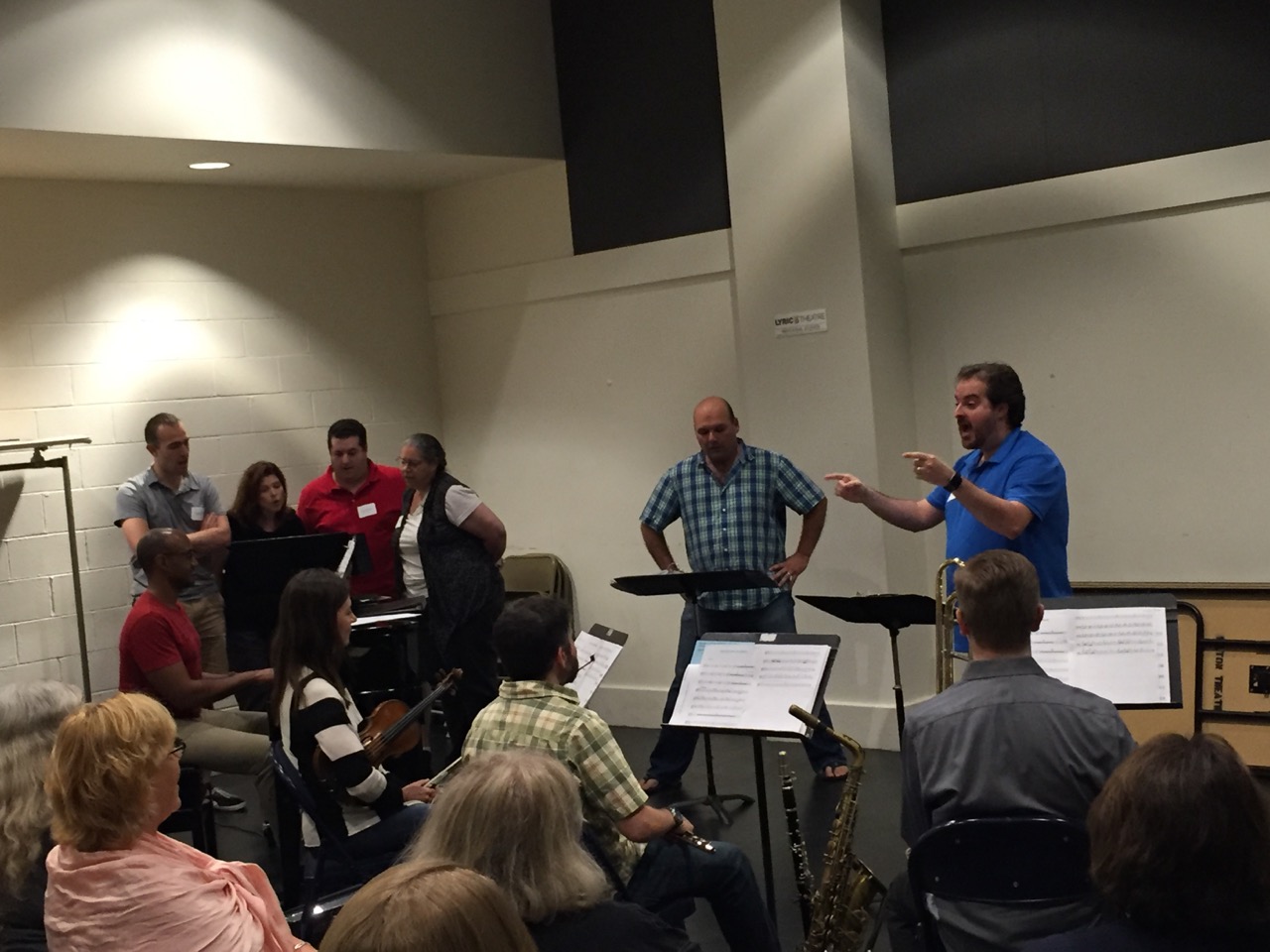 We are pleased to bring back this enormously popular event,
especially geared toward musical directors.
All workshops will illustrate key teaching techniques
you can take back to your students, classes and productions.
One Day Music Director WORKSHOP Masterclasses
1. Techniques of Musical Theatre Coaching
Annette Jolles (Live from Lincoln Center, York Theatre Company, Lecturer in the Music Department at Yale University) and Martin Lowe (Once, Harry Potter and the Cursed Child), share techniques for coaching musical theater singers to create their best and most personal performance of any song. Their unique perspectives and collaborative approach will explore traditional musical theater material and pop material adapted for the Broadway stage. This class will focus on how to utilize each performer's skills and talents, in combination with grounding choices in text and score, to create textured, authentic and specific song interpretations. They will give several coachings during the class to demonstrate how they work with actors, and to provide participants different approaches to use with singers of all levels.
2. Conducting
3. Maintaining Vocal Health
Conducting is very often the last thing on our minds as MDs - between rehearsing the cast, prepping orchestra materials, etc, there's so much other stuff to think about. Led by Fred Lassen (Prince of Broadway, Bandstand, South Pacific), this session will take a look at some techniques for being clear and helpful on the podium - and how we can maximize our always-limited rehearsal time!

Auditions are over and the show is cast, so now how do you start working with singers on a particular role or song? This workshop will focus on how to help students find healthy ways to tackle their material that both stays true to their voice and the demands of the show and repertoire. We will discuss the development of the voice, how to structure vocal exercises, how to elicit vocal changes from your students, and how to navigate vocal health. Broadway vocal technique coach Amanda Flynn will work with guest singers in addition to leading a discussion and Q&A about the voice.
Location:
Open Jar Studios, 1601 Broadway (at 48th Street), 11th Floor

Tuition:
$275 in conjunction with any BTW Session.
($325 for the Tech Day Only.)
Register as an "add on" to any BTW Session or independently as a one day event
*schedule subject to change